Product Description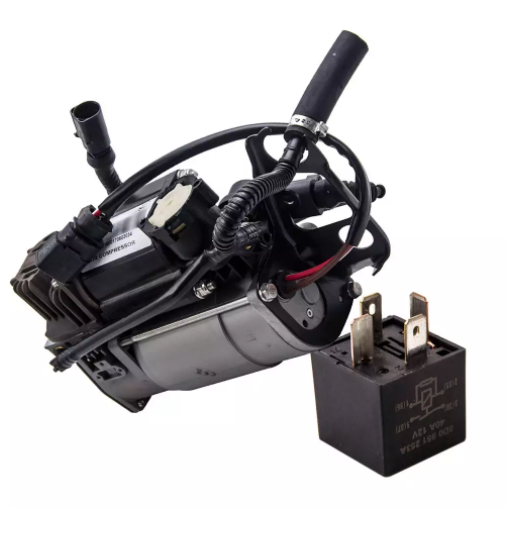 for Audi Q7 all engine
for Porsche Cayenne all engine
for VolksWagen Touareg all engine
(Please confirm your OEM number to ensure fitment)
Reference OE/OEM Number
4L0 698 007 C ; 4L0698007C
7L8 616 006 A ; 7L8616006A ; 7L8 616 006 ; 7L8616006
7L8 616 007 A ; 7L8616007A ; 7L8 616 007 ; 7L8616007
7L8 616 006 C ; 7L8616006C ; 7L8 616 007 C ; 7L8616007C
7L8 616 007 E ; 7L8616007E ; 7L8 616 007 F ; 7L8616007F
7L0 698 853 A ; 7L0698853A ; 7L0 698 853 ; 7L0698853
4L0 698 007 A ; 4L0698007A ; 4L0 698 007 ; 4L0698007
4L0 698 007 B ; 4L0698007B
Note
Condition: Brand New
Warranty: 1 year warranty for any manufacture defect
This Brand New after market air suspension compressor is made of high quality components, replaces the original air compressor of your car and equal the original quality.
Instruction is not included. Professional installation is recommended
Contact us please for whatever we can help
Warranty Details
If you have a problem with our product, please contact us via Email first.
Full details of warranty are as follows:
If Goods become faulty during the period of the warranty for reasons unconnected with your acts, omissions or misuse of the Goods, you must notify us in writing and/or by completing a warranty claim form (including a description of the fault) and return such Goods to us. Such Goods shall be followed the return procedure and returned to the manufacturer for review, testing and examination, and the manufacturer will not arrange collection for the product. Based on the manufacturers' opinion, we will be afforded reasonable opportunity and facilities to investigate any claims made under the Warranty.
We also have air compressor for land rover . BMW Air suspension compressor ford air compressor
air spring air struts shock absorber . air tank