Product Description
An air suspension system is a kind of automobile suspension that replaces steel springs used in conventional suspension systems with air bags/springs. An air compressor, which is an electric pump, delivers compressed air to the springs via a series of compressed air lines.
air suspension compressor ,air compressor for audi
air suspension pump air compressor pump
air pump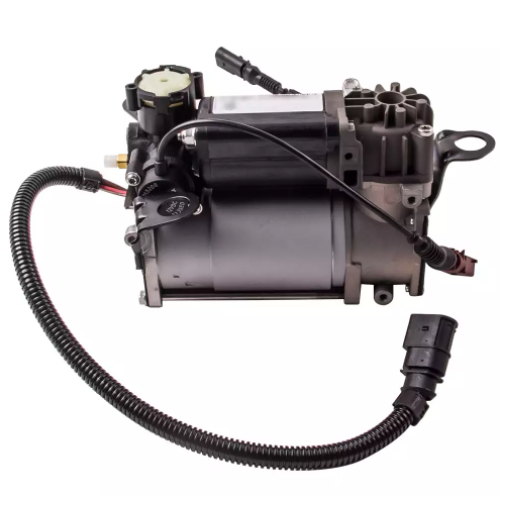 for Auid A8 D3 4E (2004 - 2010)
for Auid A8/S8 Quattro D3 4E (2003-2010)
This item is only for diesel engine

Reference OE/OEM Number
415 403 120 0
4E0 616 007 C
4E0 616 005 E
4E0 616 005 G
4E0 616 007 A
4E0 616 007 E
Features
Condition : Brand New
Warranty : 1 year warranty for any manufacture defect
Notice
- This Brand New after market air suspension compressor is made of high quality components.
-Instruction is not included. Professional installation is recommended
-Contact us please for whatever we can help
Warranty Details
If you have a problem with our product, please contact us via Email first.
Full details of warranty are as follows:
If Goods become faulty during the period of the warranty for reasons unconnected with your acts, omissions or misuse of the Goods, you must notify us in writing and/or by completing a warranty claim form (including a description of the fault) and return such Goods to us. Such Goods shall be followed the return procedure and returned to the manufacturer for review, testing and examination, and the manufacturer will not arrange collection for the product. Based on the manufacturers' opinion, we will be afforded reasonable opportunity and facilities to investigate any claims made under the Warranty.